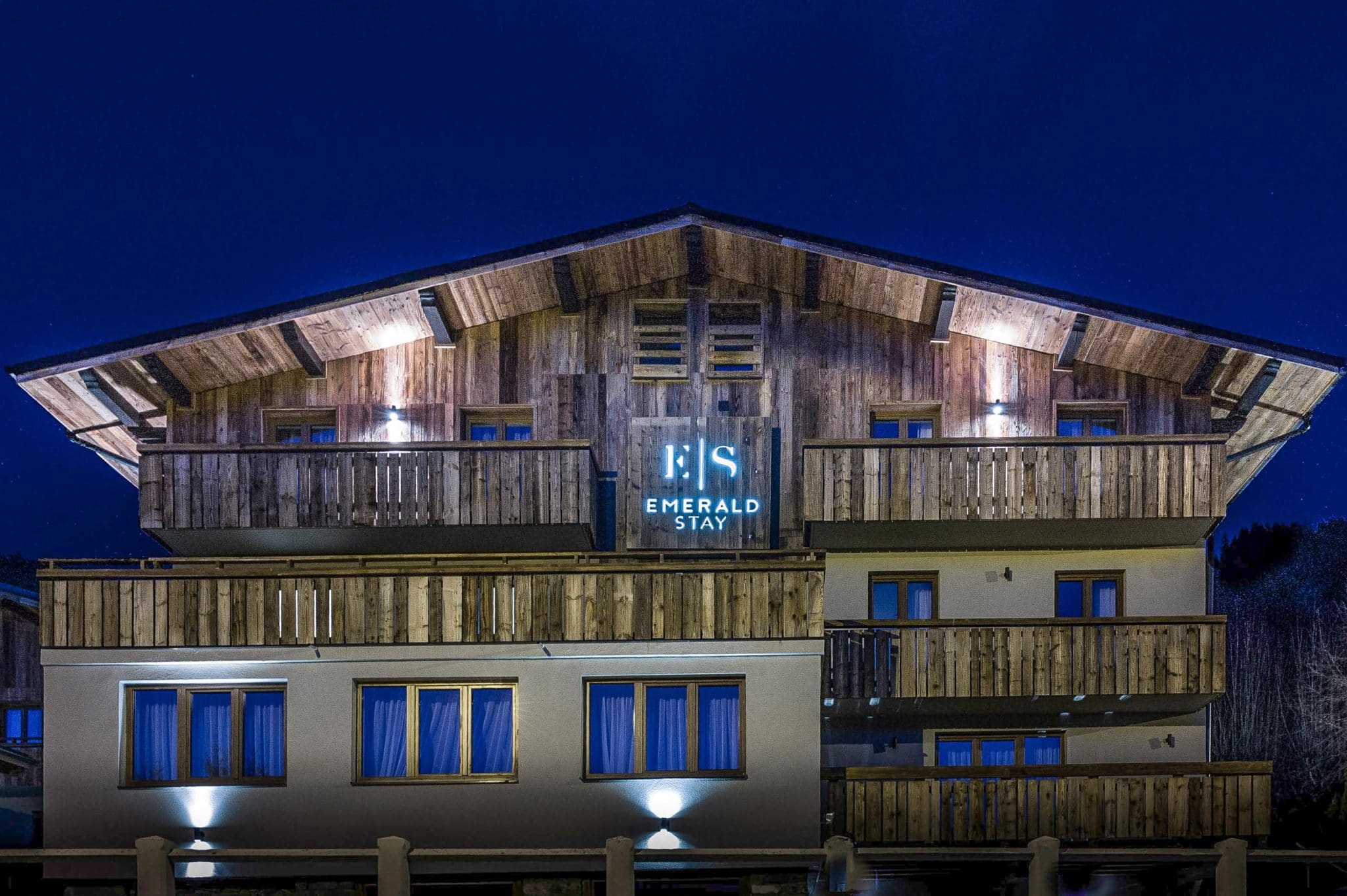 Just Launched
Le Beau Sejour
We are delighted to offer the recently completed Beau Sejour Residence onto the market.  A stunning residence of 12 apartments of various sizes, located just 10 minutes walk from the centre of Morzine.
Prices From: 449,000 €
South facing, panoramic views, 10 minute walk from centre
Delivery Date: Now
The Development
These apartments are completed and ready for occupation.
They are all sold with
Reduced Notaire fees of 2%, normally 7.5%
Fully furnished turn key operation
High quality bespoke finishes throughout
VAT claimback  scheme in place to reduce the purchase price by 20%
Guaranteed return of 3%  Details of this scheme are at the bottom
This is a great investment opportunity with no other Residence in Morzine able to offer these attributes.
The Beau Sejour consists of 2 buildings on the Route des Bois Venants.  It commands an excellent location for views, sunshine and transport links.  The free bus stops outside the residence allowing direct access to the Morzine ski lifts or Ardent telecabine (which allows the quickest access into the heart of the Porte du Soleil ski area and Avoriaz)
The residences were completely rebuilt last year with a high standard of finish.  Every apartment comes fully furnished and equipped.  Each one has been designed with large open plan living areas, modern kitchens, balconies or terraces and above all comfort in mind.  All furnitures are bespoke for each apartment.
There are 2 great benefits of purchasing in the within the Beau Sejour
Purchase costs of 2.2% which reflect a saving of over 5% on the value of each property.  New build properties in France attract lower purchase costs of 2.2%.  For an existing property these fees around 7.5%.
Each apartment is sold complete with furniture down to the crockery and could be occupied tomorrow.
This reflects a huge saving to each purchaser not just in time and hassle but also financially.  For example, if you were to buy an existing apartment at €500,000 your costs would be as follows
7.5% purchase costs representing €37,500
You would need to totally furnish the property which would be around €25,000
This brings your total to €562,500.
A purchase in the Beau Sejour is already fully furnished and only attracts purchase costs of 2.2%.  Therefore an apartment of €500,000 will costs in total €511,000.
This is a saving of €50,000.
Every apartment comes with 1 or 2 parking spaces (dependent on size of apartment) and storage space.
Below is a list of each apartment with plans attached.
The apartments can also be purchased under a Management Scheme.  The benefit of this scheme is that a further 20% of the purchase price can be claimed back by the purchaser.  This scheme also offers the purchaser a guaranteed return of 3%.  Further information on this scheme is listed below.
Location
Situated on the Route des Bois Venants these apartments command superb views and sunshine throughout Summer and Winter.
They are 900m from the centre of town.  Access could not be easier with the frequent free bus stopping outside the residence.  This offers direct access to both Morzine ski lifts and Ardent telecabine (one of the quickest ways to access the wider Portes du Soleil ski area and Avoriaz)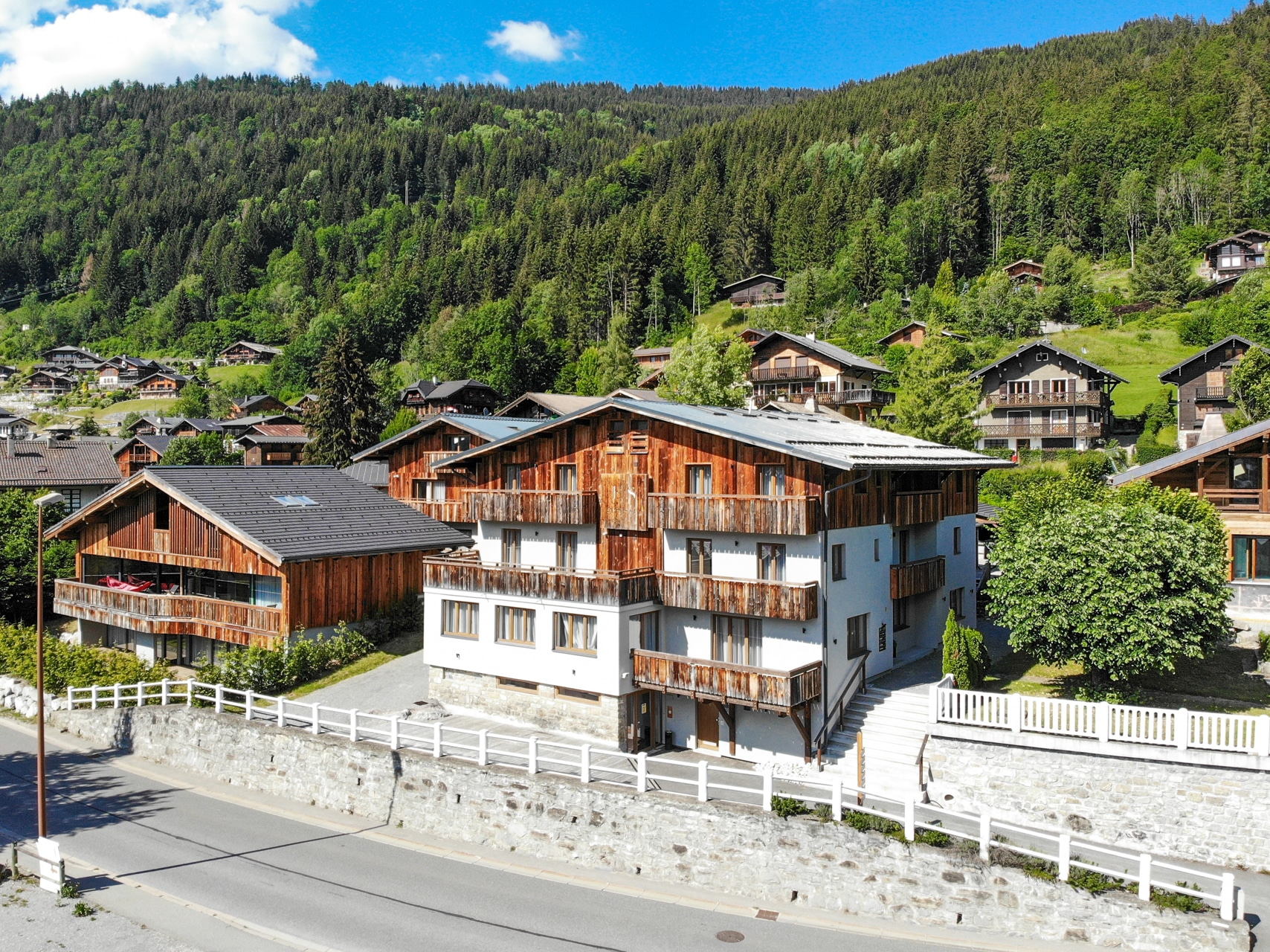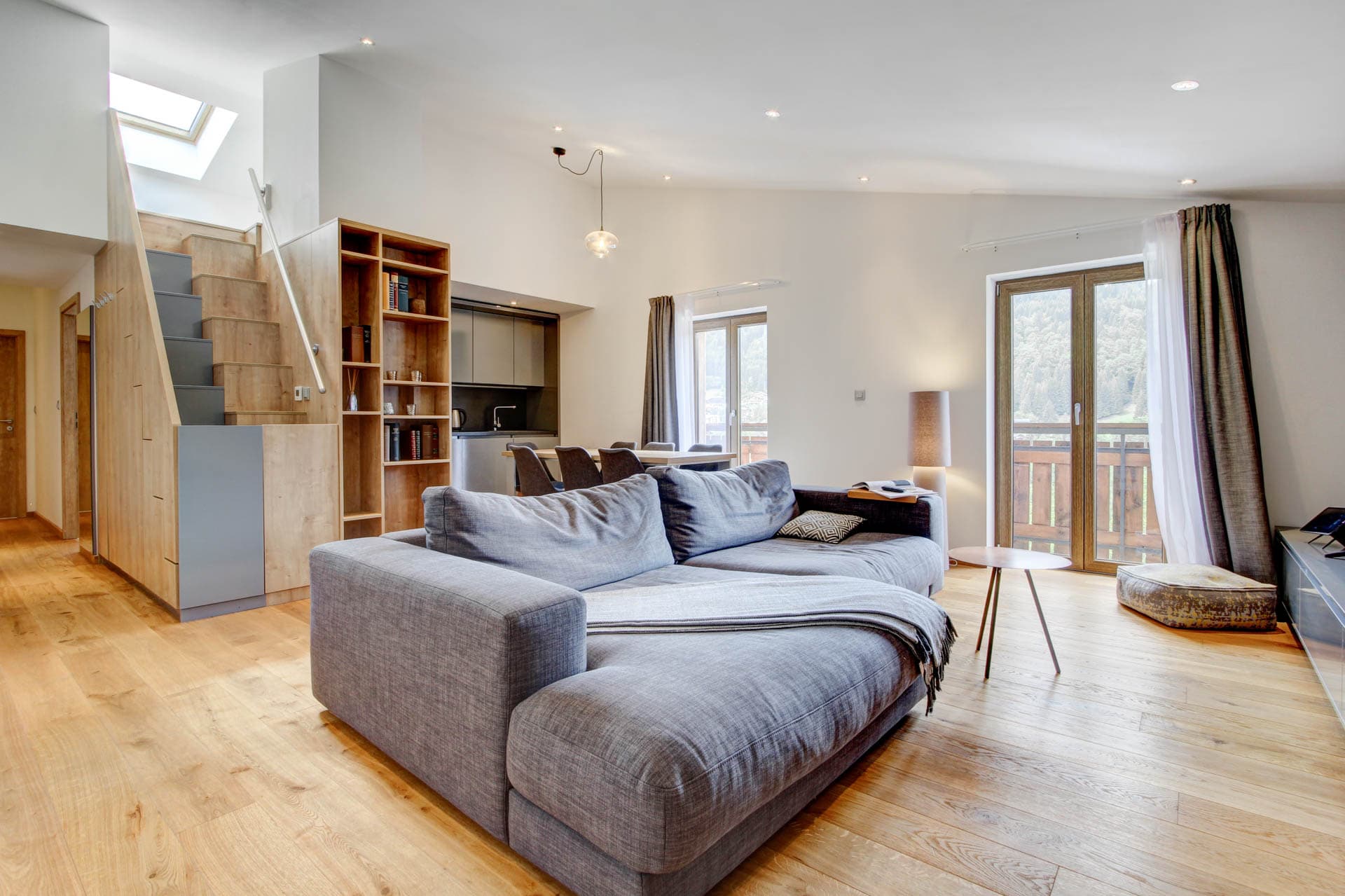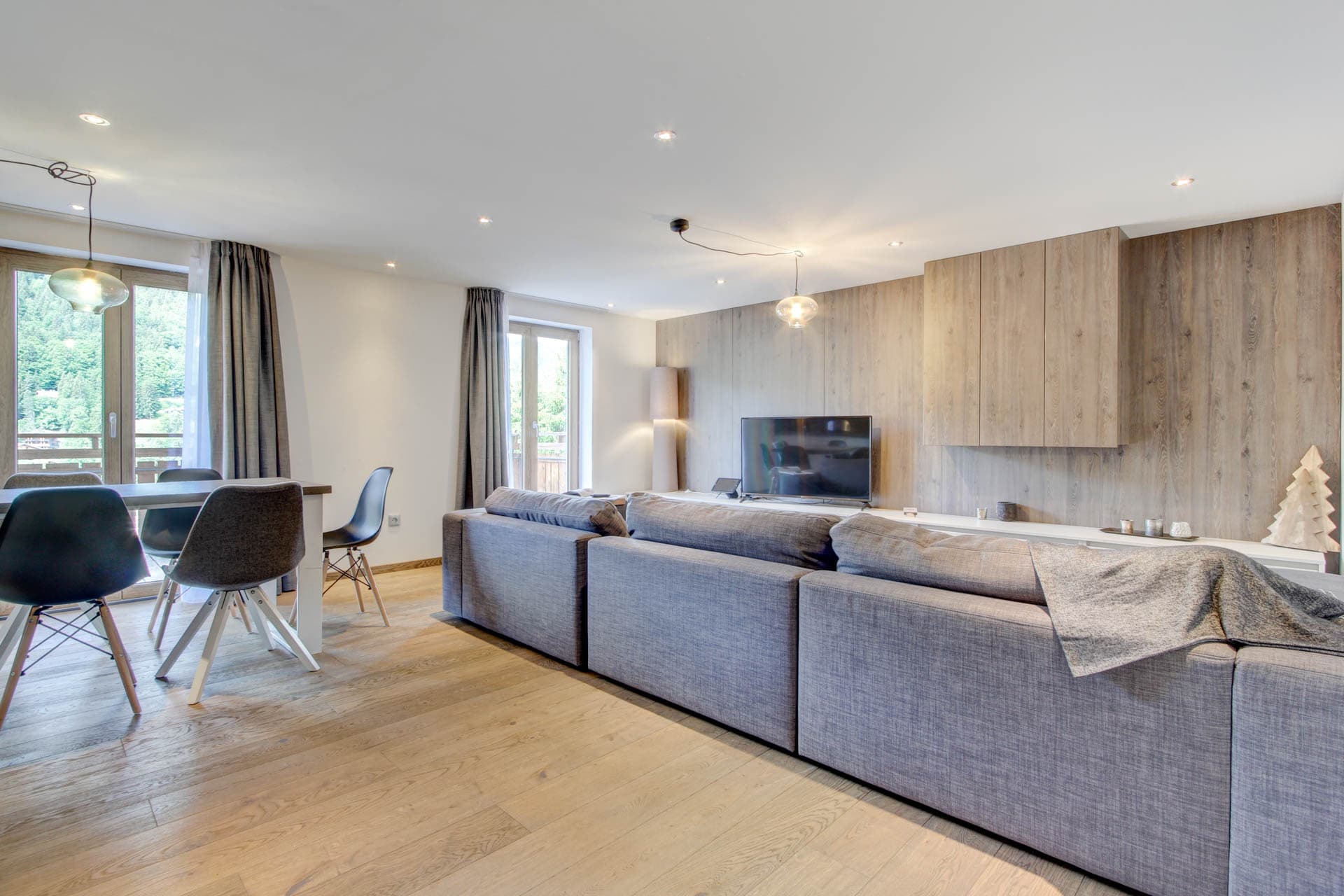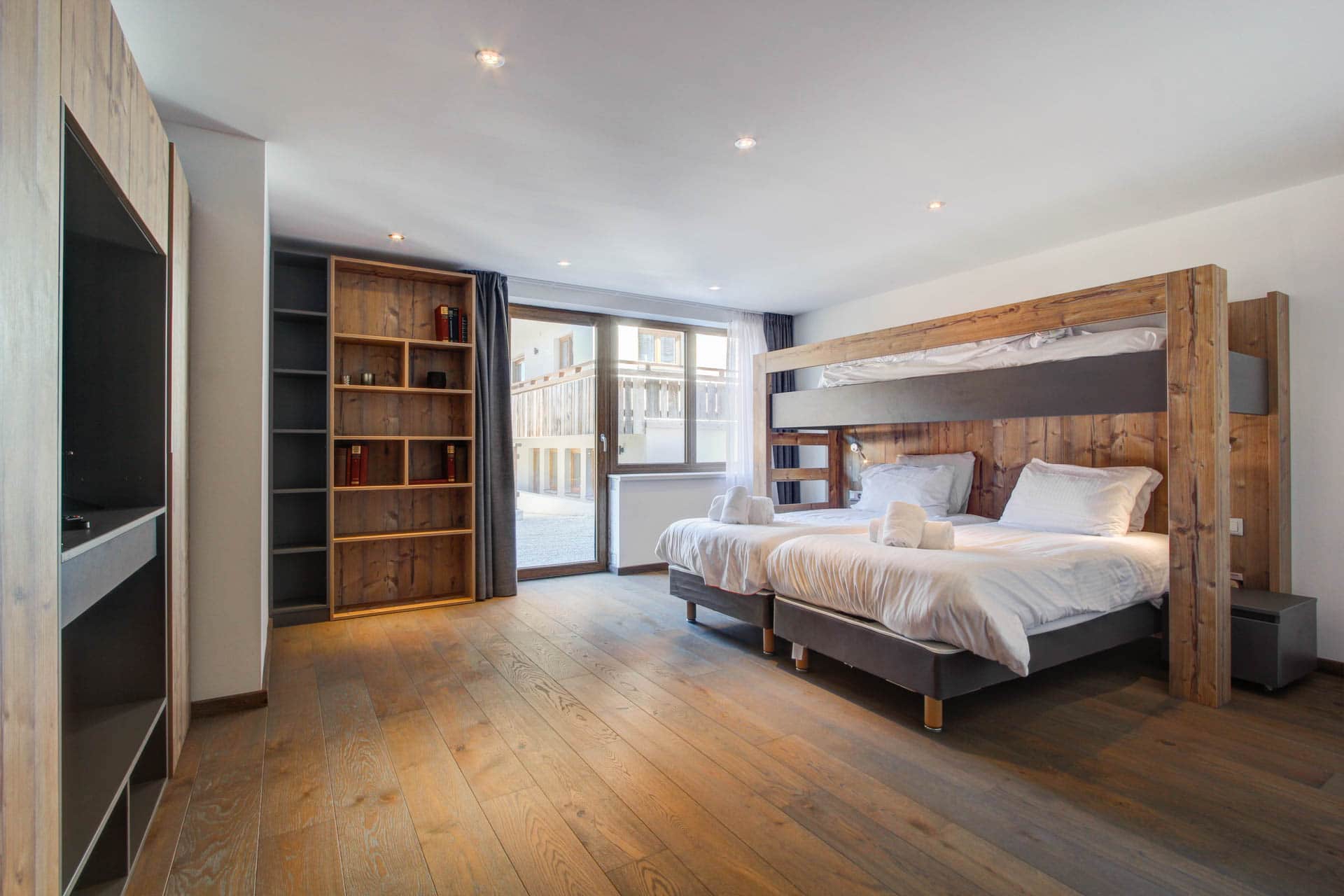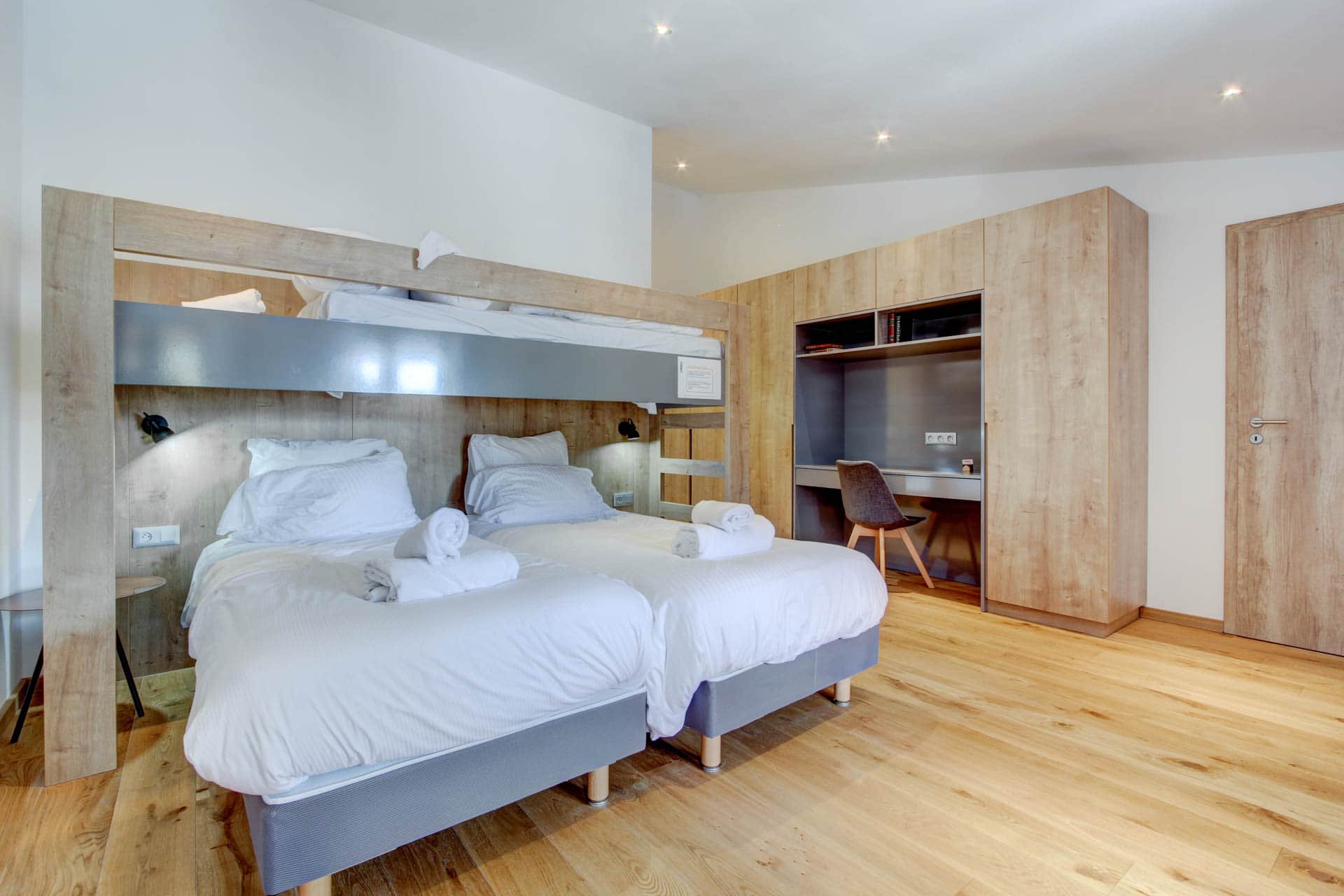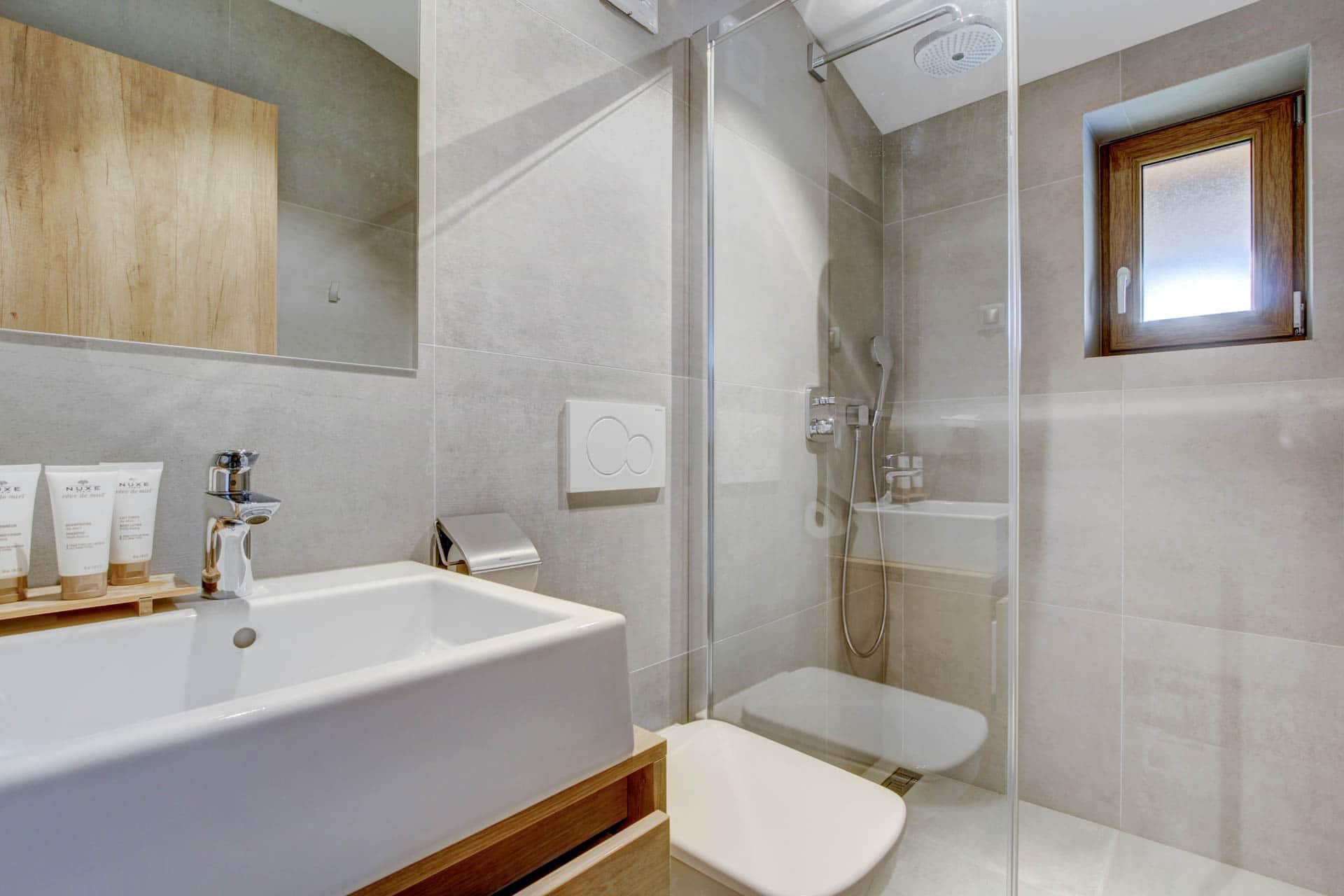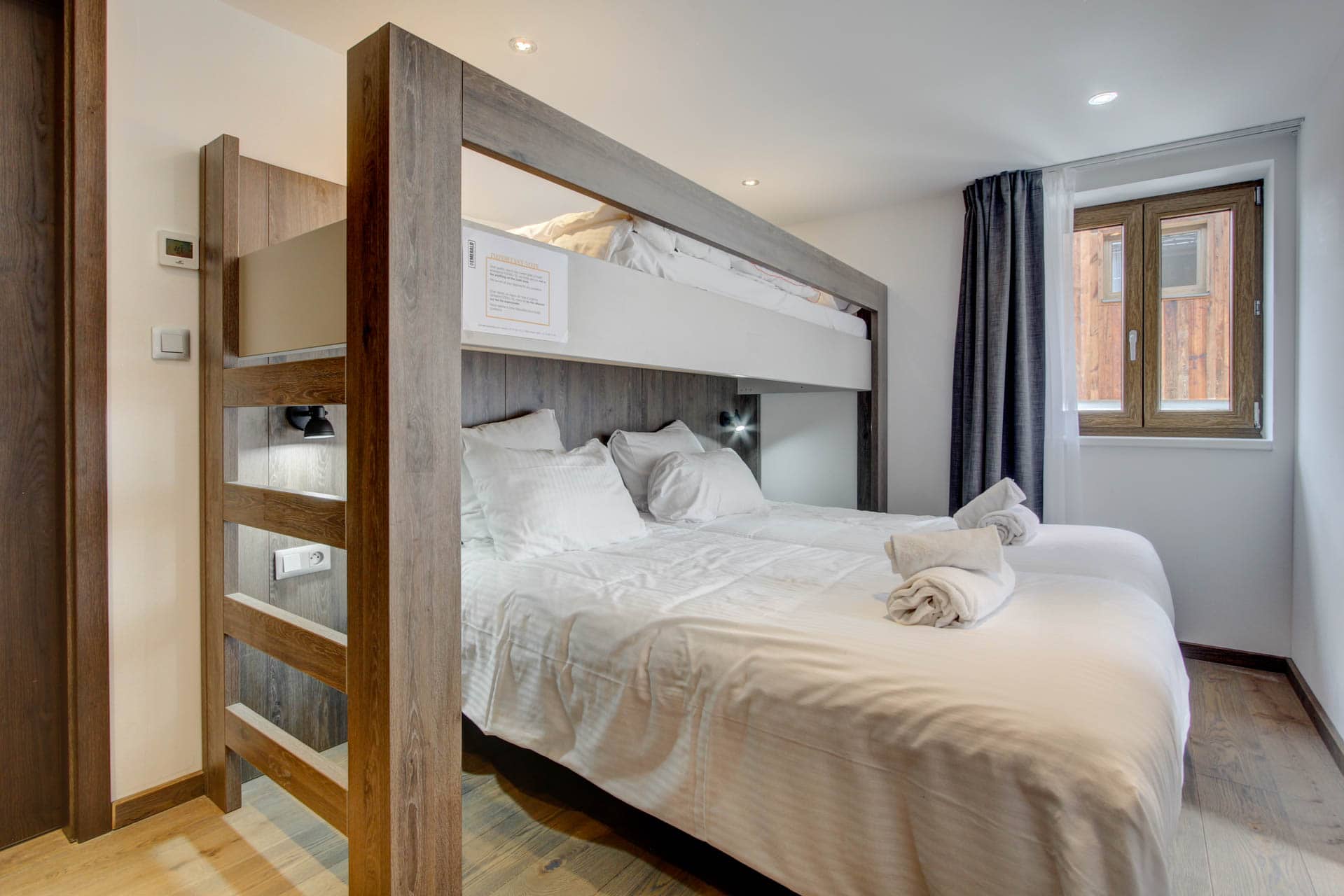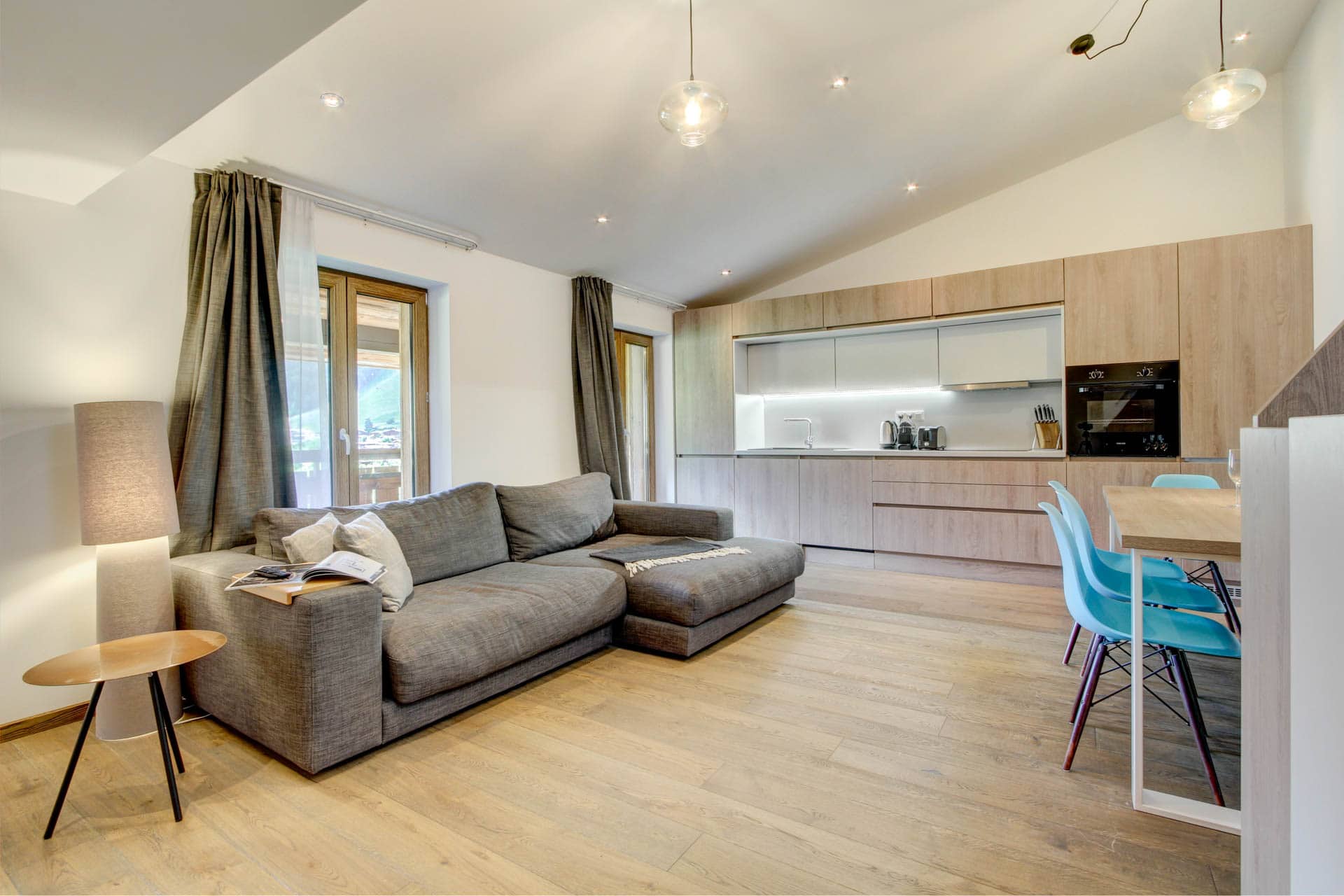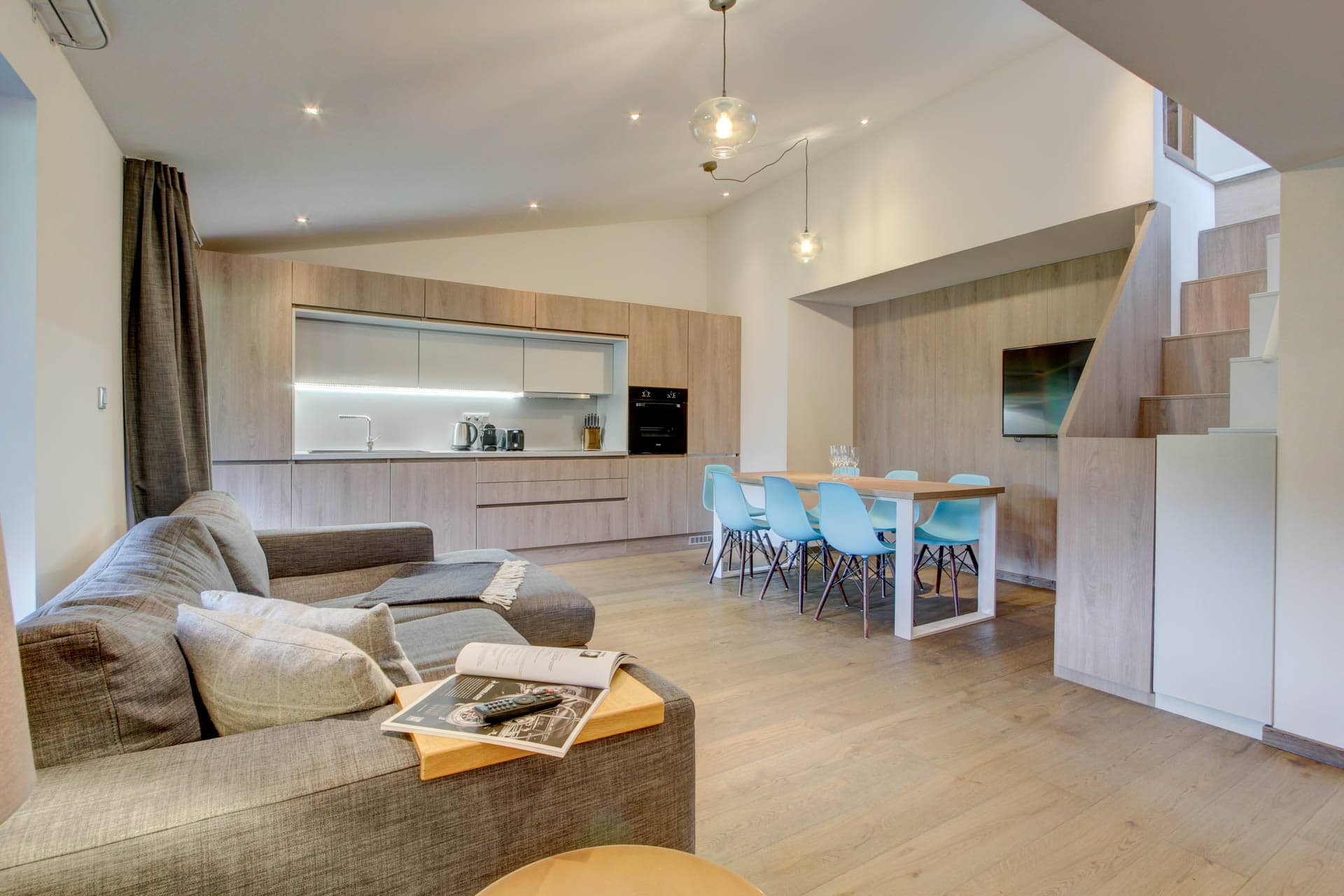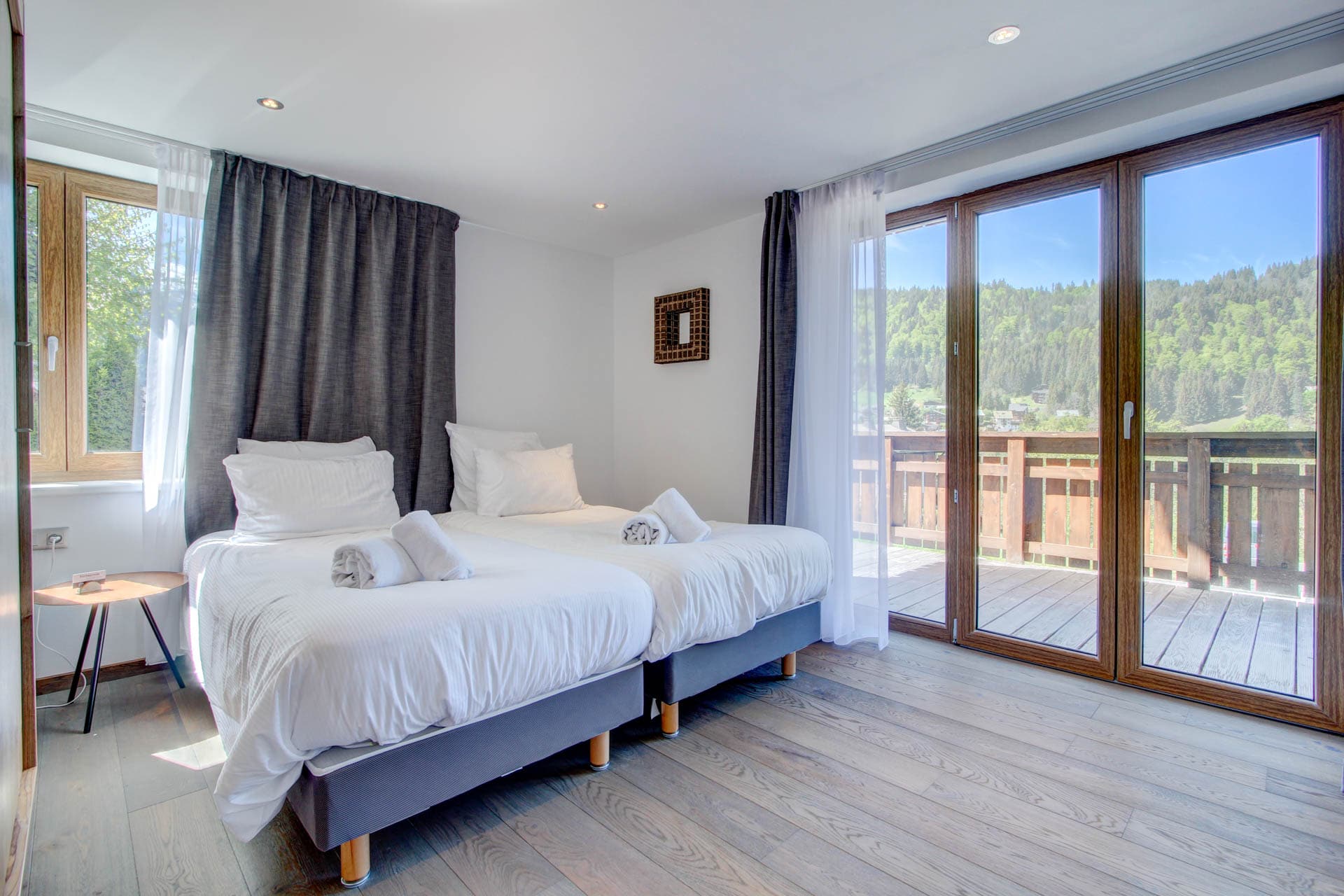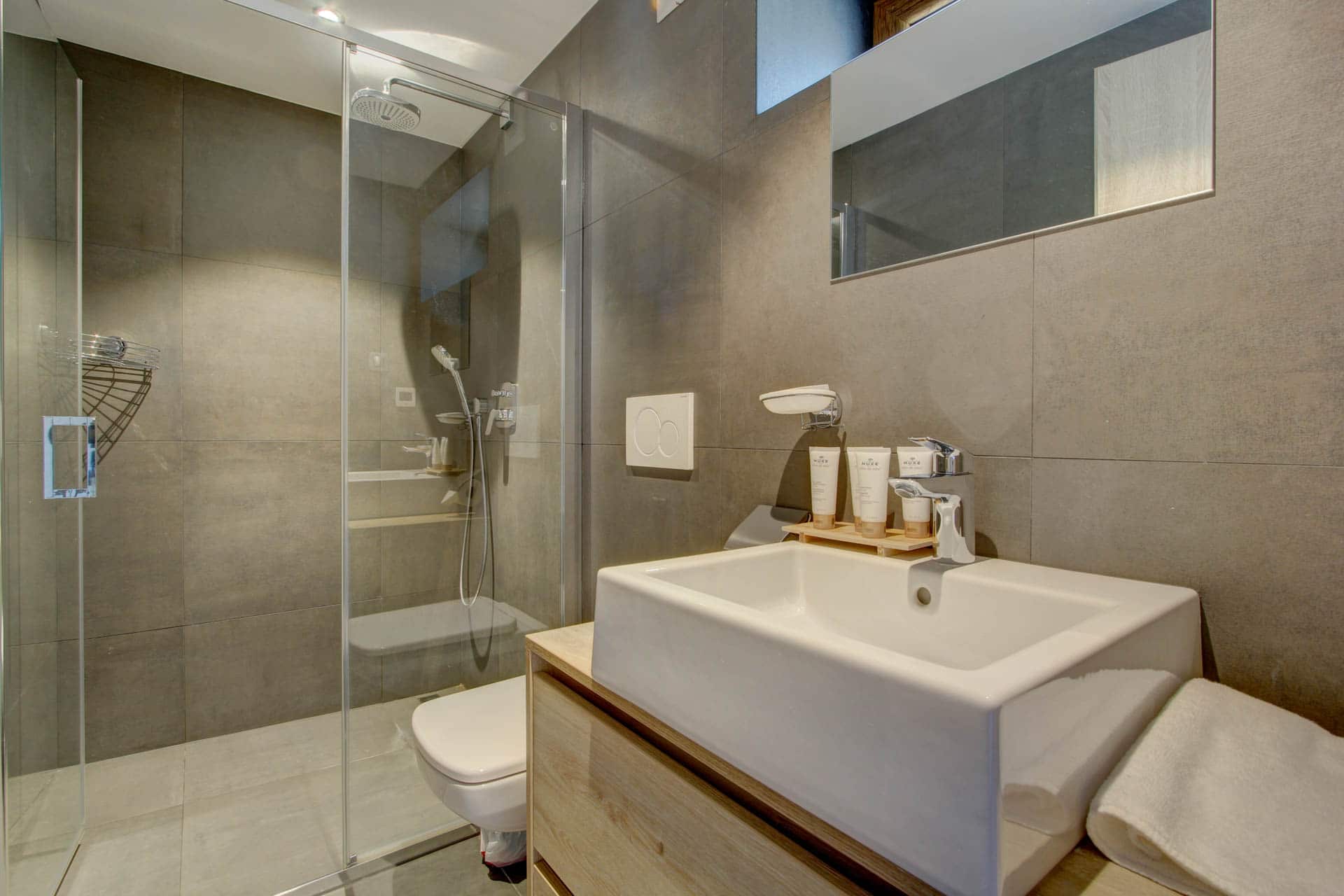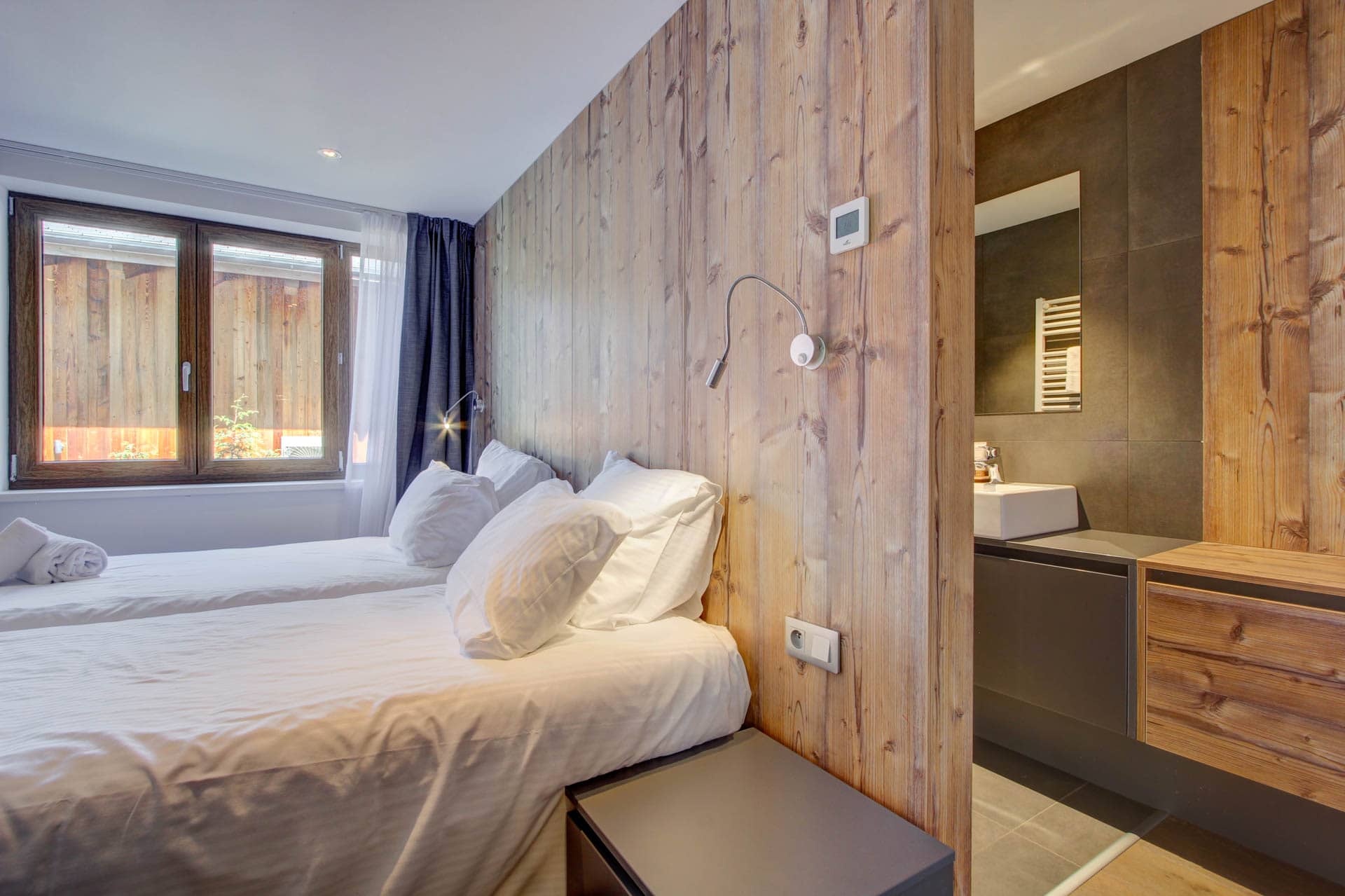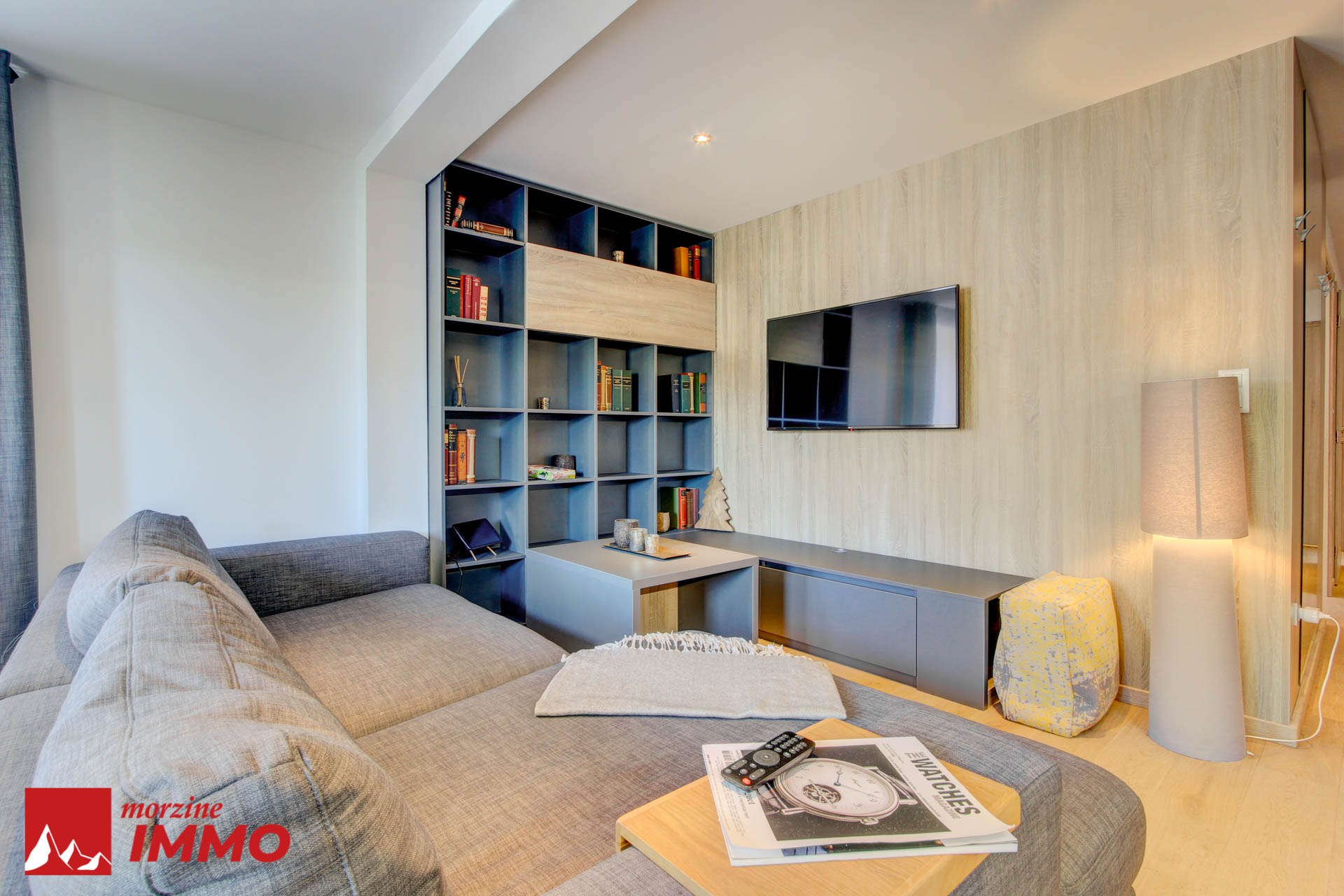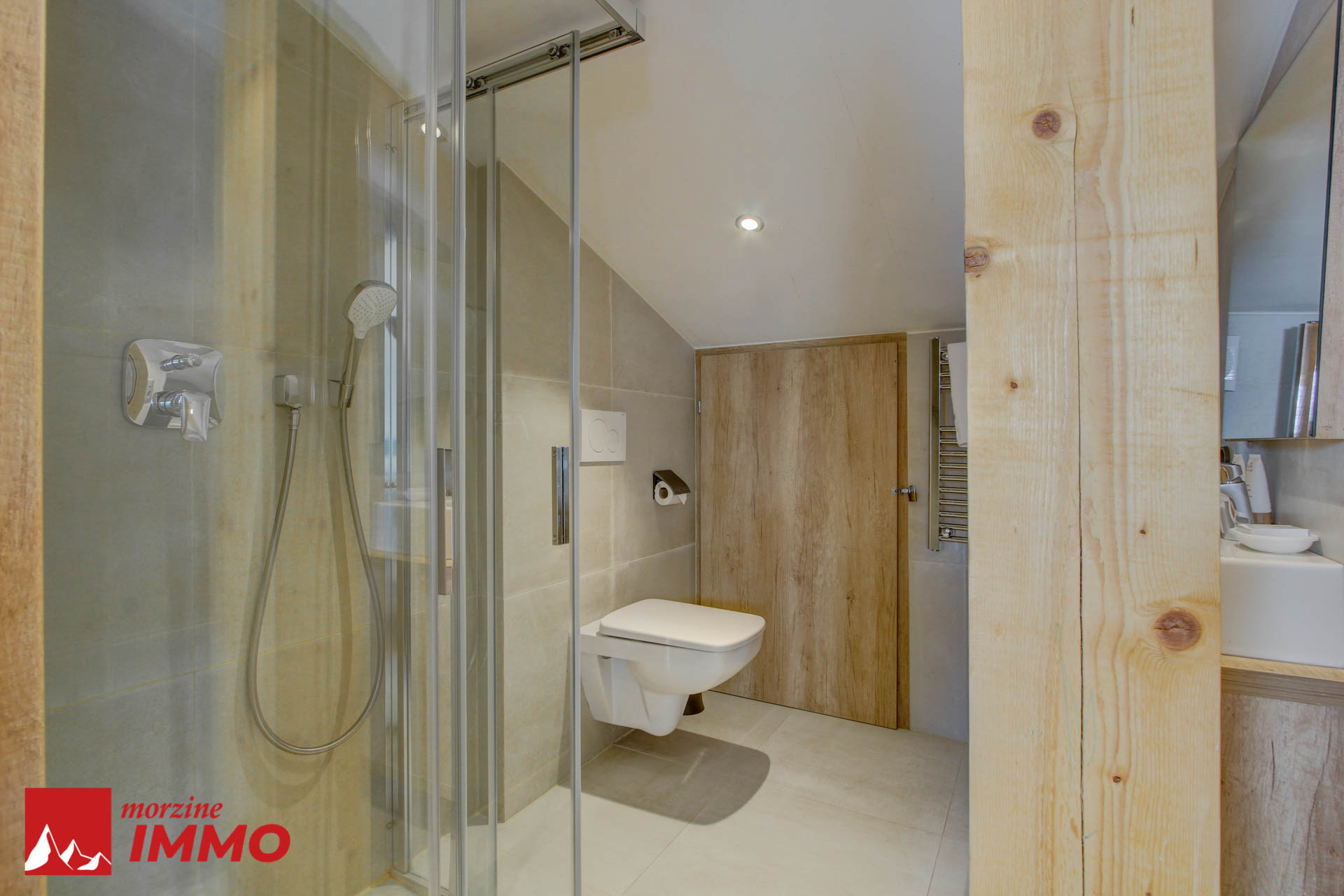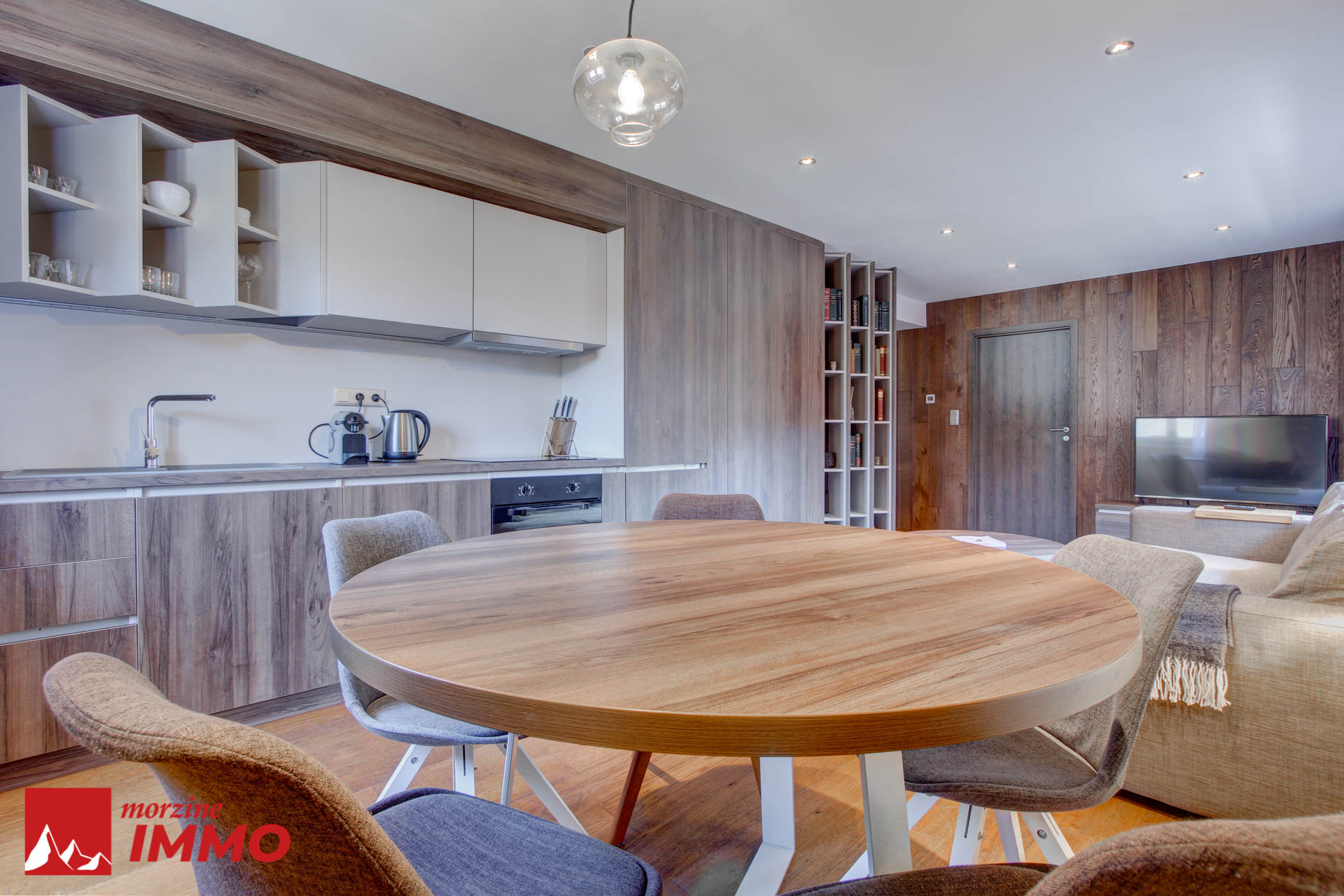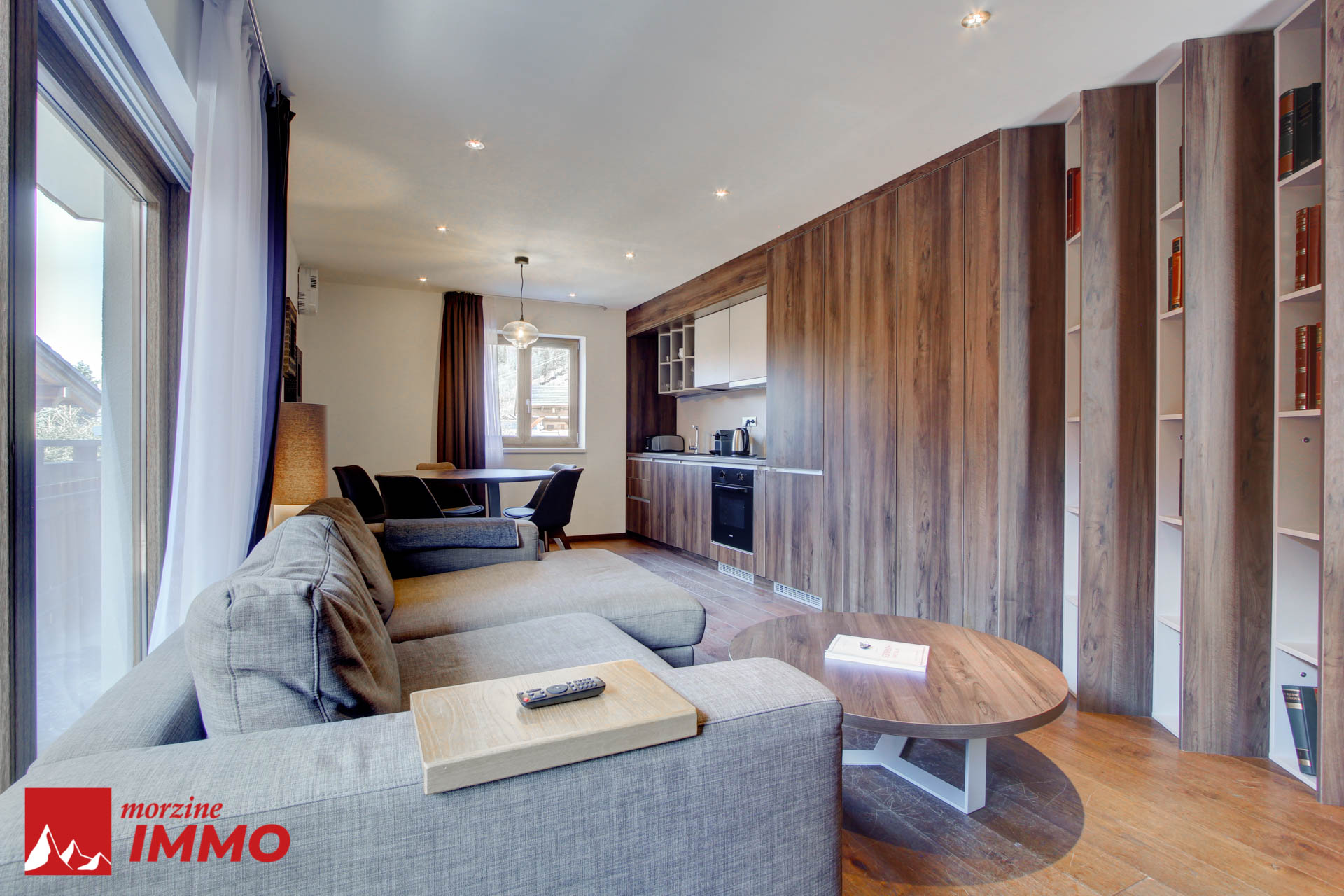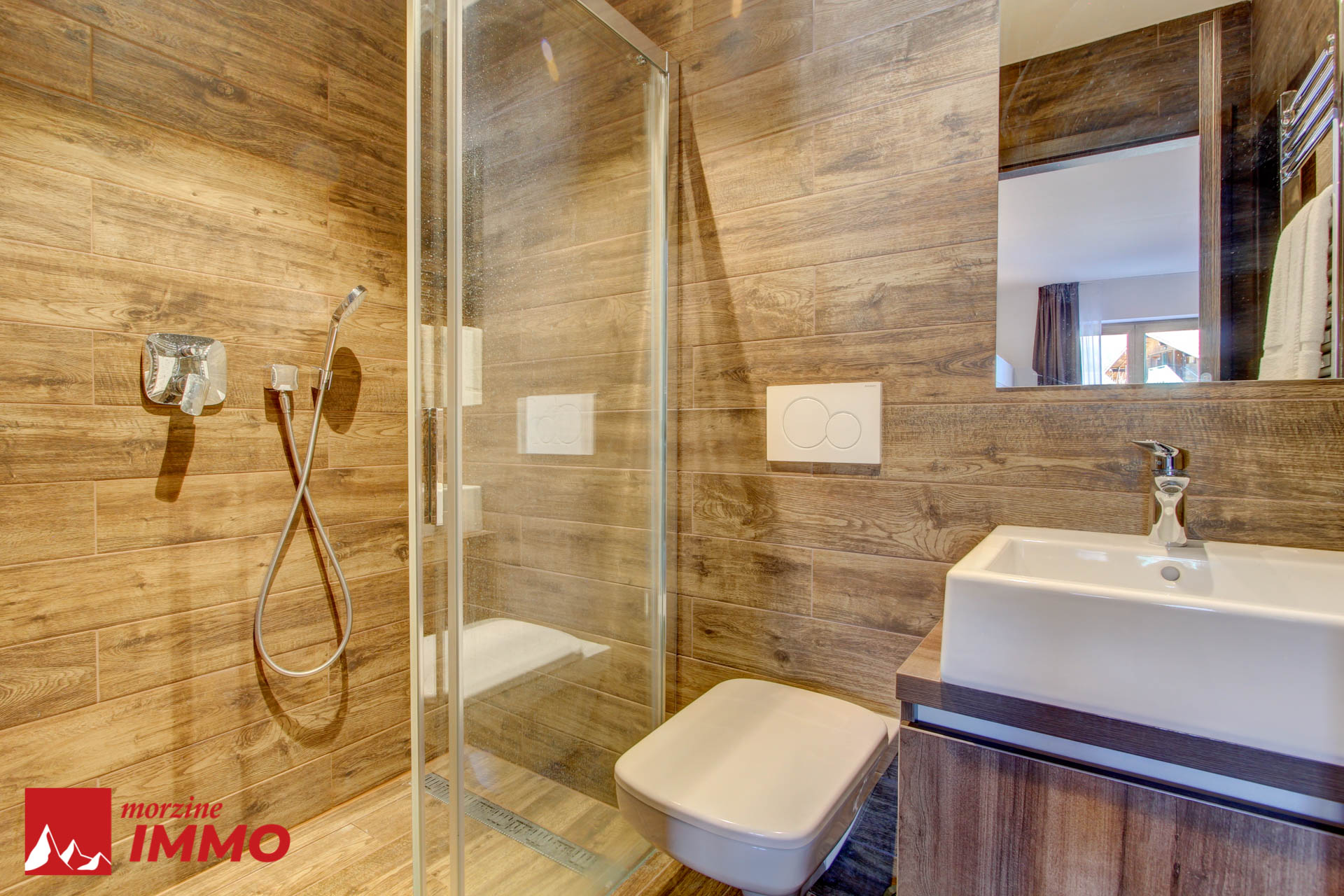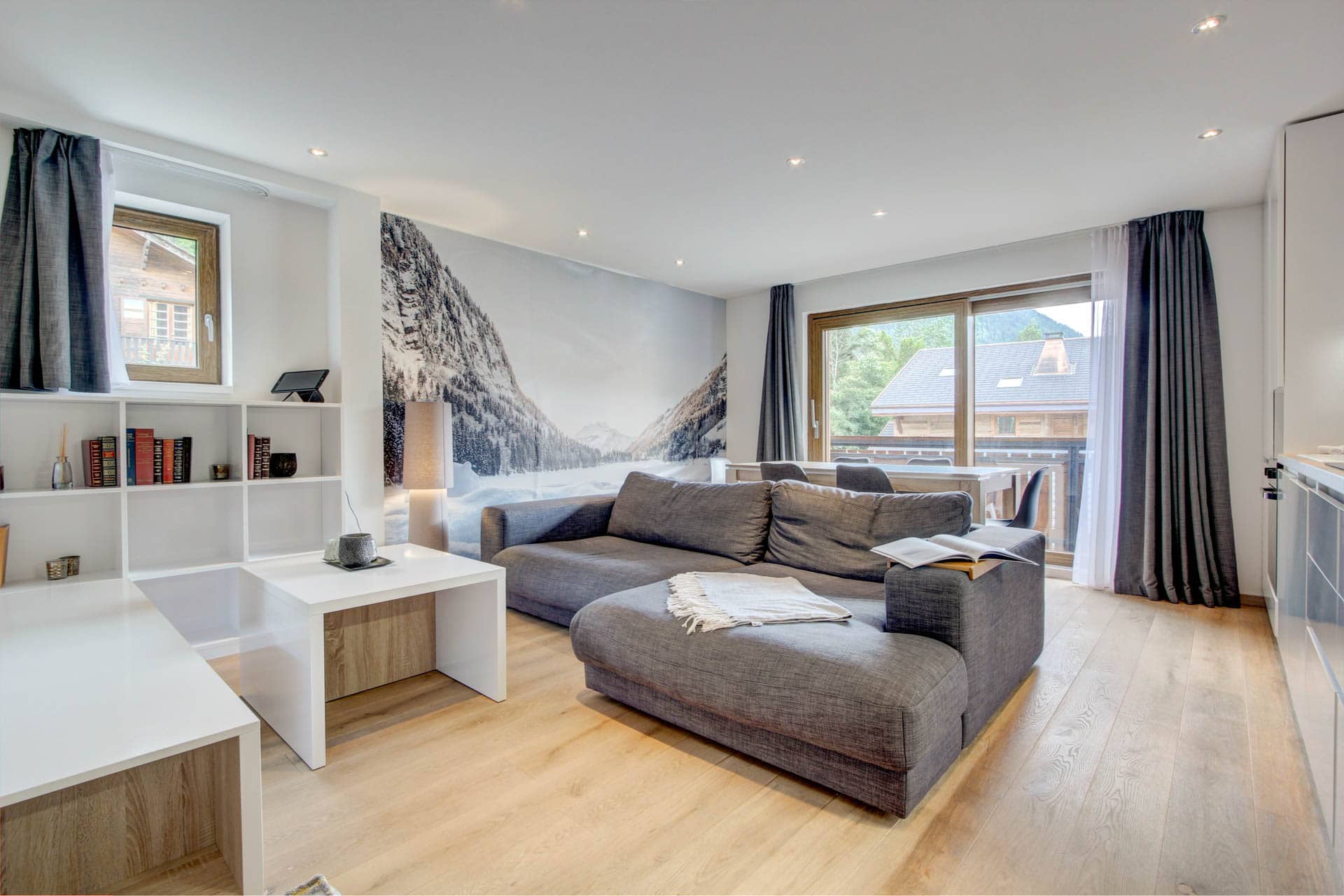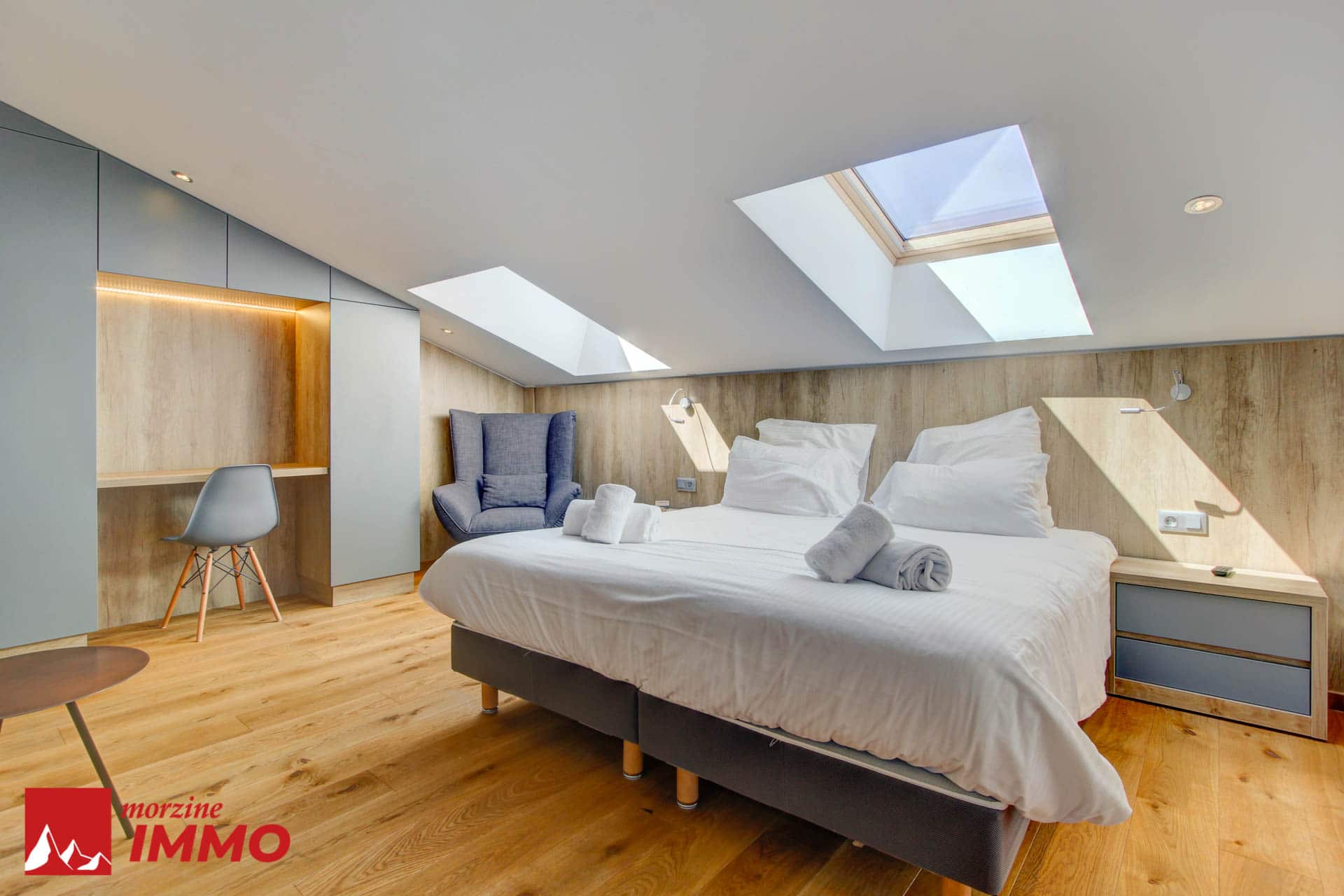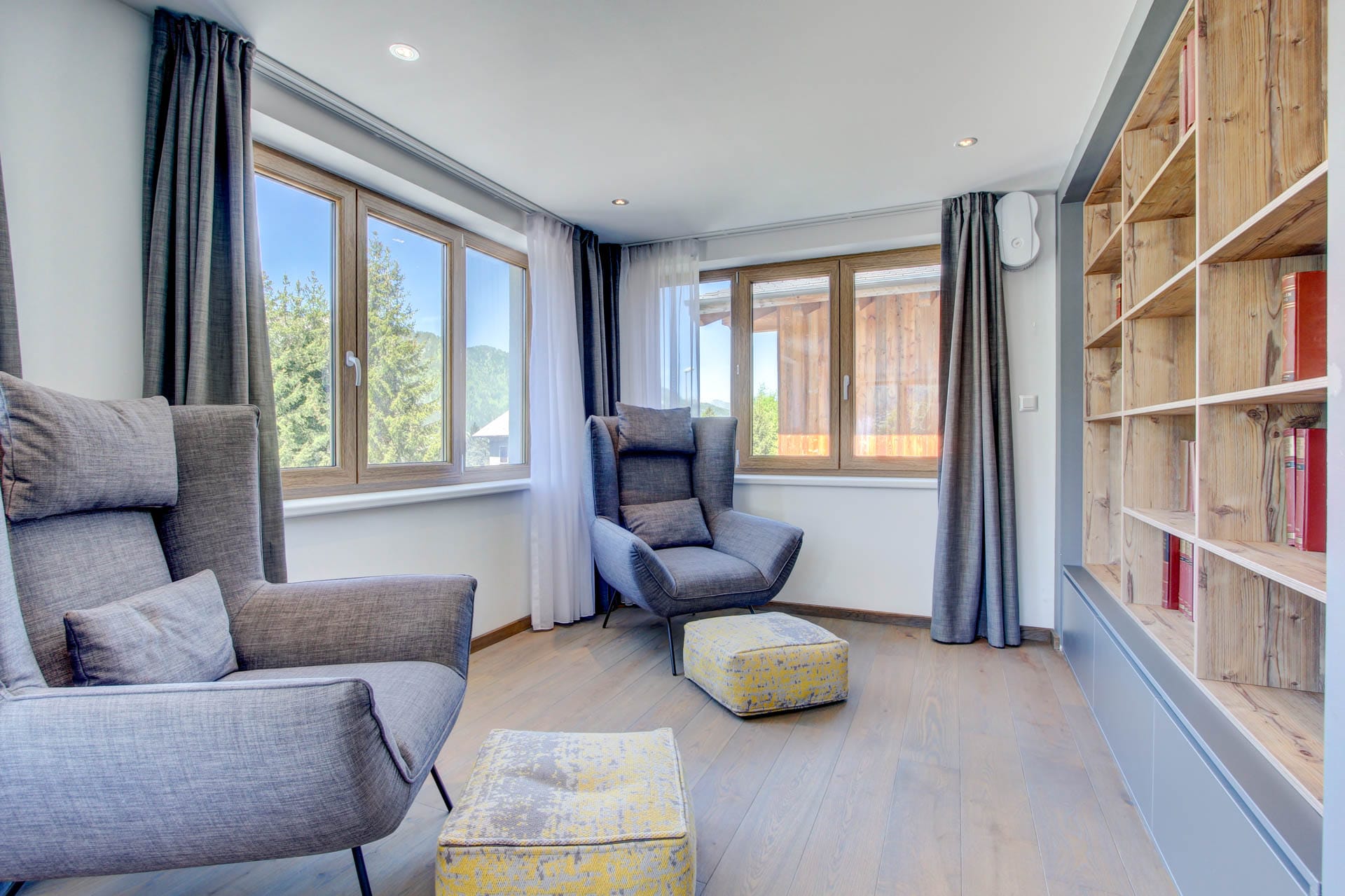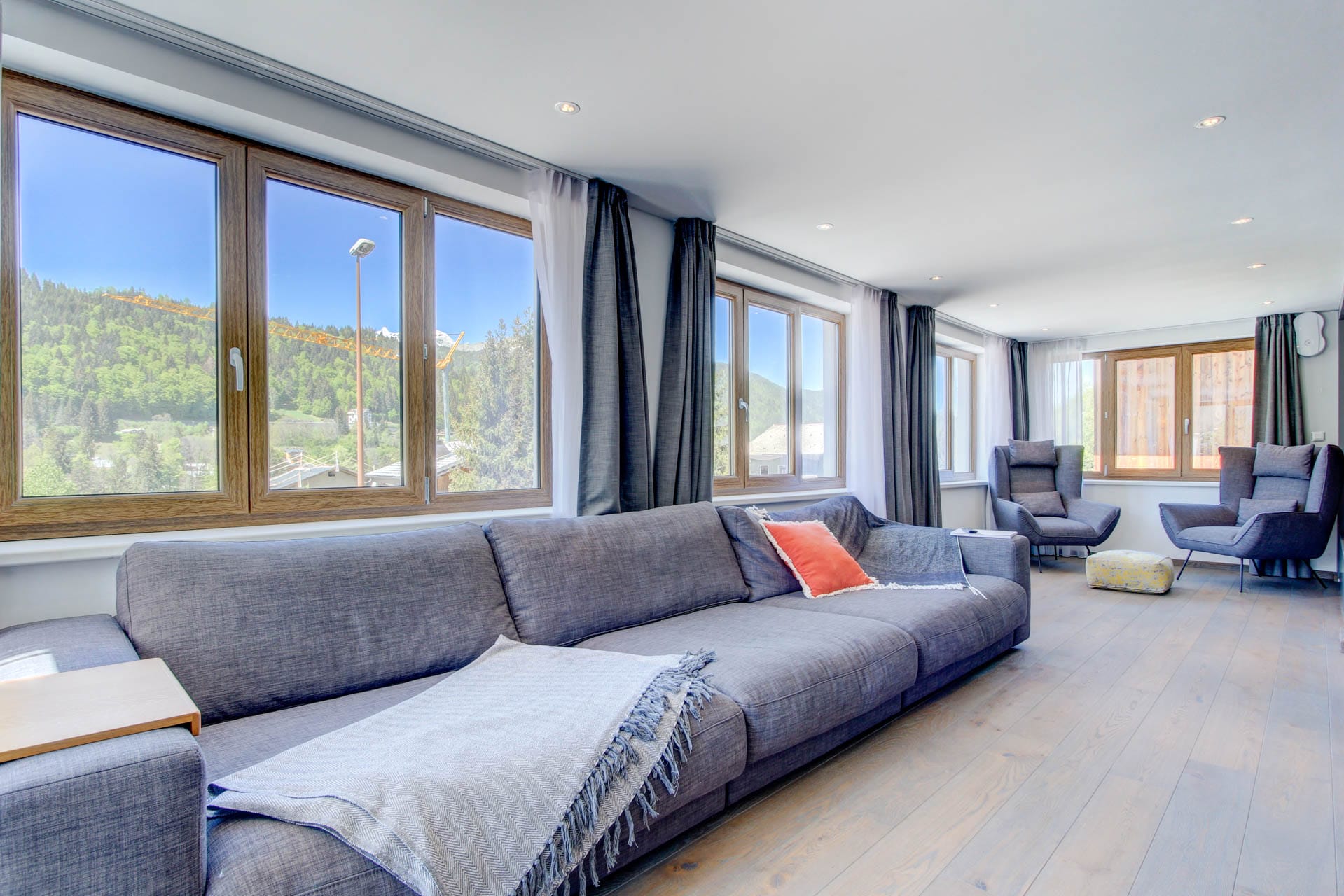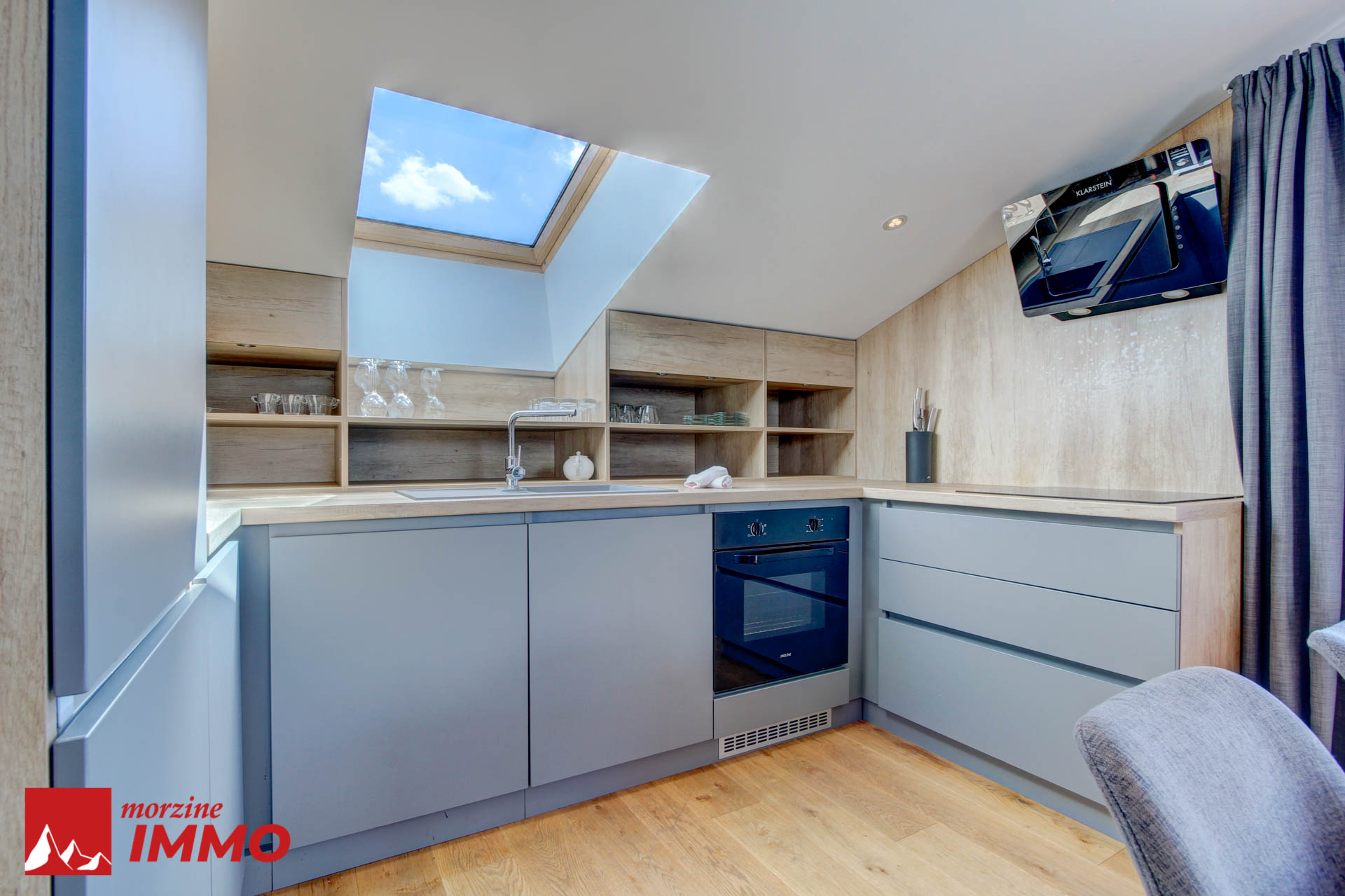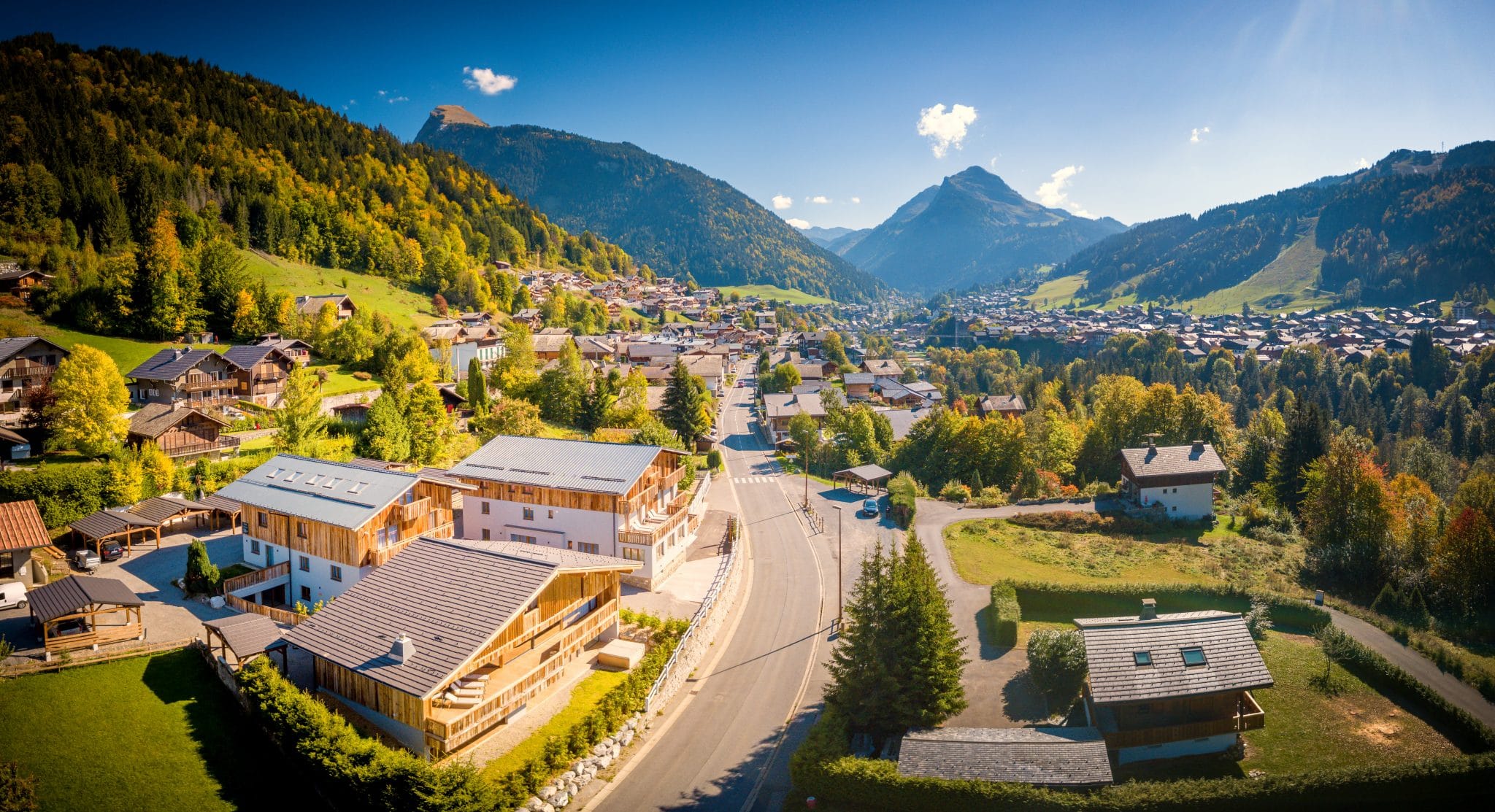 Apartment Specifications and Floorplans
Apt
Floor
Size
Balcony / Terrace
Bedroom(s)
Bathroom(s)
Price
Plans / View
A2
0
114.76m2
12.43m2
3
3
958,000 €
A3
1
50.66m2
10.18m2
2
2
449,000 €
A4
1
108.79m2
31.48m2
5
4
979,000 €
A5
2
73.64m2
7.5m2
4
3
749,000 €
A6
3
88.21m2
10m2
3
3
845,000 €
B2
0
51.86m2
30.02m2
2
1
459,000 €
B3
0
58.03m2
21.71m2
2
2
470,000 €
B4
1
52.66m2
6.41m2
2
1
465,000 €
Management Scheme
There is the opportunity to reclaim 20% of the purchase price on all properties with a guaranteed income of 3%
Emerald Stay, who currently run the residence, offer a true hospitality experience for clients that are staying with them.  They offer each purchaser a 3 year lease with a guaranteed 3% rental return. (This can reduce dependent upon owner weeks taken throughout the year).  This is a true "hassle free" purchase for your dream apartment in Morzine with a guaranteed return.
Purchasing a property under this scheme allows a purchaser to reclaim the VAT element  of the purchase price which represents a 20% saving.
The new prices for each apartment within this scheme are shown below.  This represents an excellent investment opportunity.
For more information on this scheme please contact us.
Prices under the Management Agreement with guaranteed Rental figure
Apt
Size
Mezzanine
Bedroom(s)
Price
Guaranteed Rental
A1
69.54m2
3
465,000 €
15,542 €
A2
114.76m2
3
798,350 €
24,079 €
A3
50.66m2
2
374,200 €
14,612 €
A4
108.79m2
5
815,900 €
27,254 €
A5
49.26m2
24.38m2
3
624,200 €
21,891 €
A6
75.5m2
12.71m2
3
704,200 €
24,079 €
B2
51.86m2
2
382,500 €
12,423 €
B3
58.03m2
2
391,700 €
14,612 €
B4
52.66m2
2
387,500 €
12,423 €
B6
40.67m2
30m2
3
414,200 €
16,363 €